Find visa data here for 192 passports. For travelers, it's fairly normal to have a visa ready for most exotic trips 😉🌴☀️.
When flying to visa-free countries, you'll still have to show your passport as part of the identity check 👮‍🎫.
If you are within the Schengen zone, you don't have to worry about a visa due to the freedom of movement rule 🇪🇺.
You will definitely have to show your visa when entering the first country after being outside the Schengen zone ✅.
Visa Free Countries
Select your passport from the drop-down list to see all the countries you can travel to without a visa ✈️. The list of nationalities is sorted alphabetically.
What is a visa?
A visa is a permit issued by a country that allows a person to enter the country, stating clearly the purpose of the visit and the duration of the stay.
Visas are closely associated with the request for permission to enter or exit a country, and the conditions pertaining to this vary depending on the country one chooses to visit.
Best passports
* Please note that this list is generated based on visa-free countries and does not include e-visas or visas on arrival.
---
How does it work?
Visas generally work through the simple rule of seeking permission from the country one wishes to visit.
For example, a non-EU tourist who wishes to visit Spain generally must first obtain a Spanish Tourist Schengen Visa.
Nationalities within the Schengen Area can freely travel between all member countries without a visa.
Visa types
There are different types of visas, but the most common include the transit visa, which lasts for less than three days and is issued to people passing through a country to another destination.
The tourist visa is for people who wish to travel for leisure. There are also business visas issued to those who wish to engage in commerce in another country.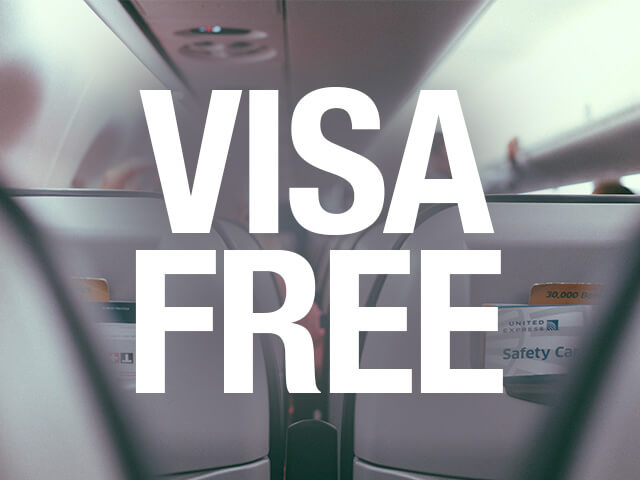 Fingerprinting
Several countries across the globe, including the United States of America, Singapore, and Japan, require adult passport holders to be fingerprinted on arrival.
Most countries take photos when visitors arrive, but it is becoming more common to also take fingerprints for all non-residents.
In Jordan and the United Arab Emirates, they have added iris scans as well.
Criminal history
Many nations in the world require visitors to be checked for any record of criminal history in their native country or any other country.
If the person is found to have any criminal history, they may be barred from entering the particular country of interest.
Most data can be found via your passport ID.
Not so visa-free
Vaccination
For countries like Chad, Uganda, and Benin, visitors are required to be vaccinated before traveling, and upon arrival, they are required to produce a current International Certificate of Vaccination as evidence.
In other countries, visitors are required to be vaccinated if they are coming from an infected area or nation.
Sufficient funds
Many nations, even if the passport holder has free access to that country, have to make sure that the visitor has enough funds to spend while in the country.
In addition to this, they may also require the visitor to show evidence of a ticket for exit.
Visa restrictions
Although holders of passports with visa-free access to certain countries can freely travel there, each country places certain restrictions to allow visitors into their country.
Make sure to check the entry requirements or call the country's embassy before buying flight tickets.
Schengen Visa Holder
If you hold a Schengen visa, it allows you to travel to certain countries without needing a separate visa.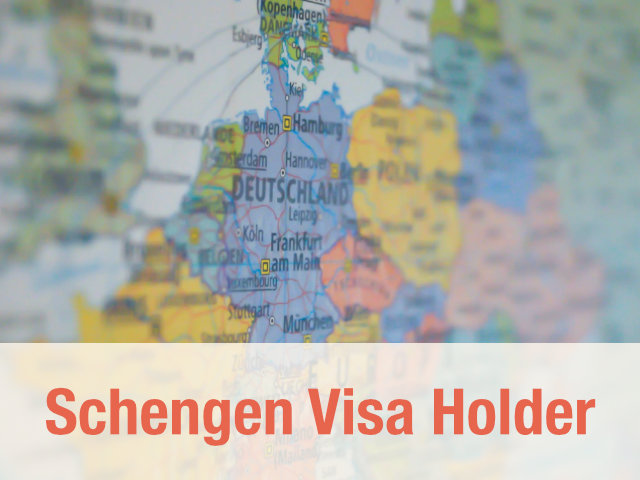 This type of visa is a great option for those who frequently travel between different countries in Europe.
Some of the visa-free countries for Schengen visa holders include Albania, Bosnia and Herzegovina, Georgia, North Macedonia, and Serbia.
Keep in mind that the length of your stay may be limited in some of these countries, and you may need to provide additional documentation upon arrival.
It's important to check the entry requirements for each country you plan to visit, as they may change frequently.
Make sure you have a valid Schengen visa and any other necessary documentation before embarking on your trip.
Passports
Asia
Europe
Africa
Americas
Oceania
VPN for traveling
Internet safety while traveling is important. If you're unsure whether you're connected to a safe network, you can use online tools like who is my ISP provider.
An ISP, or internet service provider, is a company that provides the internet you're using right now.
Normally, the ISP has access to all your browsing data. However, you can easily install one of the many VPN services to get an extra layer of safety when traveling to any of the visa-free countries near you.
Weather forecast
Before traveling to any of the visa-free countries, it's important to check the weather forecast for the destination, which includes information on temperature, humidity, wind, and precipitation.
It's also essential to consider barometric pressure and UV index today to plan outdoor activities and take necessary precautions.
Check your altitude
Planning your next travel adventure? Wondering about your current altitude is? Explore the altitudes of visa-free countries and their breathtaking landscapes using our interactive elevation map.
Whether you're trekking, sightseeing, or simply immersing yourself in nature, knowing your elevation adds a new dimension to your travel experience.